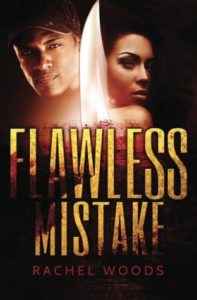 Rating: 4 out of 5 Stars (Reading as a Prequel)
Rating: 3 out of 5 Stars (Reading as a Standalone Novella)
FLAWLESS MISTAKE (The Spencer & Sione Series, #0) by Rachel Woods is the prequel to her series and establishes the characters and the "mistake" that brings them all together.
Spencer Edwards is out of work and money. She allows her half-sister to talk her into her 'Dating Protocol' scheme even though she knows it is criminally wrong. When she is sitting in the park one afternoon debating this turn in her life, a handsome and charismatic stranger, Ben Chang, sits next to her and she begins to want more. Spencer doesn't believe in love or marriage, so in her fear of her growing relationship with Ben, she makes the "mistake".
Ben Chang is not the man he portrays himself to be to Spencer. To cross him is to owe him. Spencer now owes Ben and even as she is horrified by him, she still finds herself drawn to him.
Sione Tuiali'i has a violent past that he wants to forget as his uncle has trusted in him and left him his resort in Belize to run. Once friend, now enemy, Ben Chang is trying to destroy Sione and Sione has to figure out why.
Spencer and Sione are on a collision course set up by Ben.
This prequel is a more of a set up for the novel to come than a standalone novella. It is great for me as I continue on to Flawless Danger, because I always want more information on characters and their motivations. I would recommend this prequel to those reading more in this series, but it does not give a satisfactory conclusion on its own.