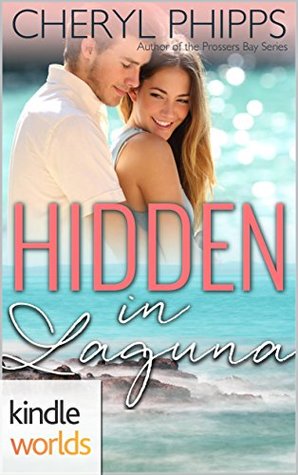 RATING: 3 out 0f 5 Stars
LAGUNA BEACH: HIDDEN IN LAGUNA by Cheryl Phipps is an extremely short novella that is easily read in one sitting. It is part of the Laguna Kindle World.
Tania Patterson has settled in Laguna Beach to build a career as a wedding planner after an injury that destroyed her future as a professional ballerina. The injury was not an accident. She was betrayed and feels she will never be able to fully trust another man again. She has built a wall around her emotions, but she starts to feel again when she listens to Braden play the piano.
Braden Dorn is an extremely talented piano player, who gave up his career and shattered when he could no longer take his step-father's abuse and exploitation. He is a serial dater and never believes he will find a woman to tell his secrets and love like his two older brothers. Something is different when Tania is around and he isn't sure how to handle these new feelings.
This novella is only 98 pages long and is packed with Tania and Braden's romance, both characters back stories, some emotional growth on both their parts, sex scenes and the emotional reconciliation between all of the brothers. I just feel it was way too short for all the subplot threads. Braden is more fully formed in my opinion than Tania, but the lack of a substantial emotional feeling for either left the story two dimensional for me.  I felt the sex scenes were well written, but overall, I was not emotionally invested in their romance.
Written for and posted first on The Romance Reviews.com.