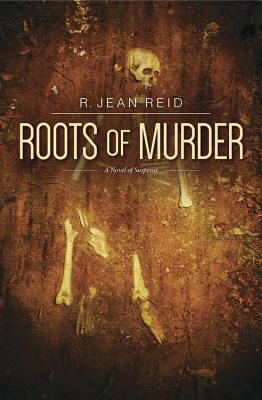 RATING: 5 out of 5 Stars
ROOTS OF MURDER by R. Jean Reid is a mystery that is both thought provoking and powerful.
I had a hard time putting this story down and it lingered in my mind when I was not reading. It starts out a little slow, but there is a lot of history to incorporate and it picks up speed very quickly with a suspenseful climax. Although fictional, this story covers very real topics regarding race relations, social injustice, poverty and voting rights in the South during the 1960's and today.
Nell McGraw is trying to deal with her grief and that of her two children as they go on after the loss of Thom, Nell's husband. She takes over running Thom's weekly local paper, the Pelican Bay Crier in Mississippi by herself now instead of as a couple. Nell gets a call that human bones have been found in the park and they appear to be about 50 years old. This discovery leads Nell and her coworkers at the paper to go on a search to identify the bones and to find out why they were buried there.
While Nell and her coworkers try to discover the mystery surrounding the bones, Nell is dealing with the backlash from a local family trying to get her to quit prosecuting the drunk who caused the accident that killed her husband. The paper is covering the race for mayor and also trying to unravel a past scheme to steal the valuable property of poor black residents through property tax fraud. The author weaves this web of several storylines, past and present, into an amazing story.
I really want this book to be the start of a series and I checked online and it seems there will be a second book featuring Nell in June of 2017. Nell is such a strong female lead with her own problems to conquer and a wonderful cast of secondary characters. I felt this book was especially poignant considering the current state of affairs in our country. I did not want this book to end!