The Huntress/FBI Thriller Series: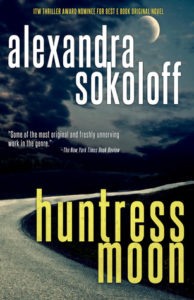 #1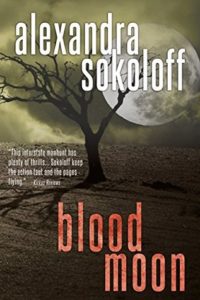 #2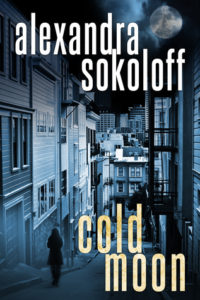 #3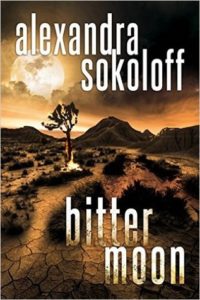 #4
I had always planned on doing a Feature Blog about this series and since I just posted my review of the fourth book in the series, Bitter Moon, I decided it might as well be now. I was lucky enough to be asked by Alexandra Sokoloff if I would be interested in reviewing her third book of the series, Cold Moon, many moons ago. Besides being the first book that I would seriously review for publication, it was also my introduction to Net Galley. I fell in love with both the series and the site!
If you are a reader like me, I could not start on the third book, so I went back and purchased the first, Huntress Moon and the second, Blood Moon. I am very happy that I did. This series, at least in my opinion, cannot and should not be read as standalones.
The characters, both main and secondary, are complex and three dimensional within the series. For me, that is one of Ms. Sokoloff's greatest strengths in these stories. The plots are fast paced, intriguing and believable, but it is the characters that keep drawing me back. There is explicit violence in each book, but one of the main characters is a psychotic, serial-killer, vigilante so it is to be expected.
This is a must read series for me and I anxiously await the publication of each book. Ms. Sokoloff's writing is superb. I recommend you start now. Four books is doable!